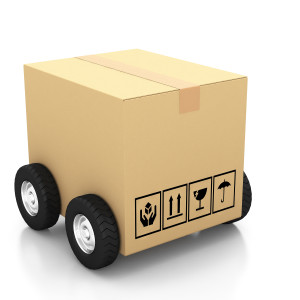 You have sold your house! And if you used us, you got top dollar for it! Now… it's time to get moving!! The big question is… do you have a plan? Are you using professional movers to oversee your move, or are you using a more traditional method; boxing up rooms one by one and stacking furniture on a truck? Or… would you consider a more modern style of transporting your valuables?
For instance, have you ever thought about using PODS or YOU CRATE™ as a viable option to moving from your home?
The term PODS stands for Portable On-Demand Storage and is a system that has been gaining popularity in the last few years. PODS are large room sized containers where you can store your items as you plan for a move from your Riverside home. They come in multiple sizes and you can order one, two, or more, depending on your needs. PODS are delivered to your home to be filled and then removed when full.  At that time the PODS are taken to either a storage facility or your new home.
PODS offer more convenience than the typical truck rental as they can be packed ahead of time, moved on your request and even stored prior to arriving at your final destination. This can be especially handy if you are planning a relocation or are moving into a home that is under construction.
YOU CRATE™ is another type of moving product, similar to PODS, which uses plastic shipping and wooden shipping crates to store your items and transport them for you. YOU CRATE™ includes tracking devices in your crates to ensure your security, as well.
To read more about PODS, click here.
To find out about YOU CRATE™, click here.
As a special bonus, exclusive to RE/MAX clients, you will receive 15% off the cost of your order, if you use PODS for your next move! Give us a call, we would be happy to share the promo code with you!
For more information on Riverside real estate, the housing market, and homes for sale- contact Graham and The Home Team at (951)534-9296, or email us.