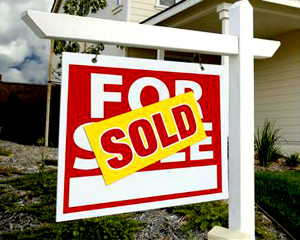 Interested in selling your home?
If so, California based information analyzer CoreLogic® predicts you're in good shape.
A recently released report showed a 7.5% increase in the Home Price Index (HPI®) in 2012 and predicted yet another increase of 6% for 2013. Based on repeat sales, the (HPI®) focuses on real home sale statistics and saw an increase across the nation for the first time in seven years when comparing 2011 (3.9 million sales) to 2012 (4.2 million sales).
Citing "greater affordability fueling steady demand, a lower level of real estate owned (REO) sales and a low inventory of unsold homes" as the reasons behind the 2013 prediction, CoreLogic® suggests that,"The housing market enters 2013 poised for further recovery." Also noted in their January MarketPulse report, "Rising home prices will continue to slowly release pent-up supply as under-equitied borrowers are unlocked and opportunistic sellers begin to provide relief to tight inventories."
Mark Fleming, Chief Economist at CoreLogic® noted that while the 2012 housing market was a surprise,"Recovery will likely continue in 2013, though we should not expect a full recovery by year-end" and looked towards a hopeful future.
The data released by CoreLogic® corresponds with the December Fannie Mae National Housing Survey showing 43% of respondents predicting home price increases. A review of the survey results led Senior Vice President and Chief Economist of Fannie Mae Doug Duncan to remark, "The highest share of consumers in the survey's two-and-a-half-year history expect home prices to increase in the next 12 months. This view is consistent with Fannie Mae's expectation that home prices will rise going forward on a national basis. Combined with consumers' growing mortgage rate and rental price increase expectations, the positive home price outlook could incentivize those waiting on the sidelines of the housing market to buy a home sooner rather than later and thus support continued housing acceleration."
You can view a copy of the January MarketPulse by clicking here or call our office to find out trends in home prices and the housing market in your neighborhood. If you are interested in selling your home, we can help!