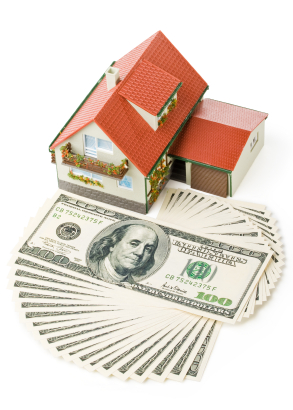 If you are thinking about selling your Indian Hills home, there are a few very simple things you can do to make potential buyers feel welcome. The better you are at creating an inviting space, the faster your home will sell; usually at a higher price. Showing off your home in its best possible light is extremely important, so pay attention to the little things! Consult the list below or ask us for even more specific details on how to get your Indian Hills home "show-ready."
Selling Your Indian Hills Home? Things To Note...
Make sure you home is cool. Not cool, as in achieving an almost perfect style or look, but as in temperature. Now is not the time to save money on your electric bill. It pays to set your thermostat so that your home will be between 68 and 78 degrees, especially in this hot Riverside weather we have been having recently. Walking into a home that is the perfect temperature helps buyers feel as though your home is meant for them (and already anticipating their needs!) Plus, if they are coming in from the heat, the cool air will be a welcome relief! Stock cold water bottles and other treats. When your REALTOR® hosts an open house , be sure to stock up on water bottles and place them in plain sight to welcome attendees. If your buyer feels taken care of, you are more likely to receive an offer on your home. And, since home buying is such an emotional purchase, you may also want to include sweet smelling cookies or bars in the mix of refreshments. Make sure the house is as bright as possible. Take the time to turn on all the lights, and open all window treatments. A home that feels cave-like when you step through the door isn't as inviting as a home that is bright and airy. We know that keeping curtains drawn can block out the heat of the day, but it doesn't showcase your home as well as it could. This is a quick, easy step, with a big impact. Pay attention to curb appeal. Just like people, homes make a first impression that is tough to overcome later. A well manicured lawn, freshly painted mailbox, and a bright set of address numbers can make your home look inviting before potential buyers step out of the car. Bright flowers, and a garden flag are a simple way to add color and personality to your home. This list is a good place to start if you are thinking about selling your Indian Hills home, but it is by no means complete. When we meet with our Indian Hills neighbors, we sit down and put together a complete action plan, giving you suggestions on simple, inexpensive tricks, specific to your home, that will help it sell. We also put together a personalized marketing plan, with a major focus on online marketing, specific to your home. If you are curious about selling your home, or even just want some ideas on how to make it more inviting- give us a call! We are happy to help! For more information on Indian Hills real estate, the housing market, and homes for sale- contact Graham and The Home Team at (951) 534-9296, or email us.