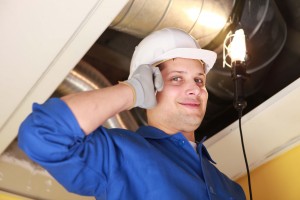 When you find the Corona home you want to be

yours

, it can be both exciting, and overwhelming. There are so many factors involved in purchasing a home, and sometimes, through all the excitement- buyers miss an important step. One of those steps is completing your home inspection. Before your Corona home sale is closed and the deed transferred, you will need to have a professional home inspection done. Usually it is completed in the beginning of the escrow period, before the appraisal if possible. A full report can be completed in about two hours and will leave you with peace of mind and an awareness of potential issues in your future Corona home. No home is perfect, but going forward with your eyes wide open is crucial. You may even choose to have a professional licensed in asbestos, lead, chemicals, mold, mildew, or pests inspect the home, too, to notify you of any unknown dangers.
Your home inspection covers  the basics concerning:
walls
ceilings
floors
your roofs
firewalls
windows
your foundation and slab
electrical power
water supply and pressure
gas lines
Landscaping, walkways and driveways will also be evaluated. An inspector will note grading and drainage.  Any exposed general framing in beams, attics, roofing, HVAC and plumbing systems will be inspected, as well. Generally speaking the age and condition of roofing materials, plumbing and rain gutters will be noted, too, giving you an idea of your Corona home's maintenance history. Water heaters, fireplaces and the sprinkler systems, if applicable, should also be evaluated, as should appliances, alarms, and smoke detectors being left in the home to ensure a safe move-in. Unfortunately we have heard horror stories from people whose agent did not insist upon a home inspection. One neighbor in particular failed to have an inspection completed, and when he moved in found that there was severe structural damage to the home. Any money he had planned to use fixing up and personalizing the home, instead went to reinforcing walls. That was a costly mistake that could have been easily avoided. Our team has several top notch inspectors we use, and would be happy to pass their information along, so you don't end up with the same fate, after you complete your Corona home purchase. Buying a home is one of the most important (and expensive) decisions you will ever make. It is important that you know exactly what you are getting into so you can make an informed, intelligent decision. For more information on Corona real estate, the housing market, and homes for sale- contact Graham and The Home Team at (951) 534-9296, or email us.