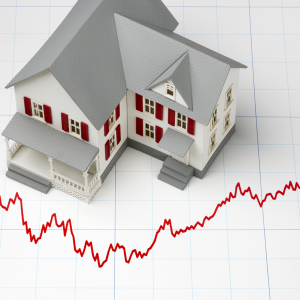 The first part of January saw a drop in 30 year

fixed mortgage interest rates

, but analysts are predicting that

rates will go up in 2014

, topping out at around 5%. Even though this means higher rates for home buyers than the historic lows we saw in 2013, rates are expected to remain favorable, and predictable through 2014.

What is less predictable though, is the potential rise in Riverside home prices. In fact, a

Fannie Mae survey

shows that more than 90% of the nation's consumers believe that home prices are likely to rise and that potential buyers should start looking sooner rather than later. Riverside home values rose 22% last year, outpacing nationwide numbers which averaged between 10 and 20%. Many consumers expect at least another 3 percent rise in the coming months, with analysts predicting a 6% increase in value nationally by the end of 2014. Riverside and Inland Empire predictions vary- some 

believe

 we will have a smaller increase due to the massive growth we saw last year, while others are predicting an increase as high as 14% for Inland area homes.

One factor driving home prices up is the lack of available inventory. Many homeowners have placed their homes on the market, and according to the Fannie Mae survey, at least 33 % are under the impression that this climate is great for homeowners looking to sell. If inventory rises though, prices may remain stable, giving buyers more options and the ability to comparison shop. Local comparables and trends are always the best way to gauge what Riverside home prices are doing. National reports provide helpful information, but to know what your individual home is worth, a Riverside

real estate agen

t will use several tools to determine value. Local jobs report, home inventory, interest rates, local school popularity, which neighborhoods or home styles are trending, and the community's perceived desirability are just a few factors that affect your homes value. If you are curious about the value of your home, make sure to contact someone who has hyper local knowledge, and a track record of selling homes in your neighborhood. For more information on Riverside real estate, the housing market, and homes for sale- contact Graham and The Home Team at (951)534-9296, or 

email us

.